calling radio... CFRO & Radio-Canada //
[1] Radio-Canada - Portes Ouvertes ///
..a rare chance to hear me attempt French on Radio-Canada, from the 19th January edition of Portes Ouvertes (Quebec arts & culture show):
Sur Portes Ouvertes, Philippe Desrosiers rencontre tobias c. van Veen, le conservateur de
The Upgrade!
, Hughes Monfroy, directeur des communications a la
SAT
, et Lucinda Catchlove de
C0C0S0L1DC1T1
.
Portes Ouvertes, le mercredi 19 Janvier
++
[ecoutez l'extrait audio ]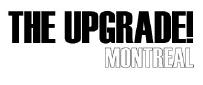 [2] Soundscape - CFRO Co-Op Radio Vancouver
While in Vancouver I had the chance to offer a few thoughts on acousmatic and electro-acoustic music, futurist music genres of the "new" and Anton LeVay on
CFRO Co-Op radio
,
Mark Brady's
Soundscape show on December 15th, 2004. The evening's compositions were curated by in-studio guest and ex-Montreal composer and video-artist
Stephanie Loveless
.
[audio MP3] Soundscape, December 15th, 2004
.

././. /./ . . ./ ./ ./ ./ ./. . . /.
posted. Mon - January 24, 2005 @ 11:29 PM
|